Medinbio was founded in 2013 by Thierry PICAUD.
Trained as an agricultural engineer, from Gembloux in Belgium and specializing in management, Thierry began his career in aquaculture research (Ifremer). He then held various technical and management positions in the animal nutrition industry in France.

EXPERIENCE AS EUROPEAN LEADER
In 1996 in Clermont Ferrand, France, he set up PHYTOSYNTHESE, a laboratory whose purpose is to replace chemical products and antibiotics used in animal health. The approach, also aimed at industry, had the same aspirations as MEDINBIO. Nature provides all the necessary solutions for healthy, high quality production at a LOWER or equal cost.
Back "home" in the Créalys Science Park, I rediscovered agriculture and it seemed obvious to me that pesticides won't be reduced by seeking 'competing' natural solutions.
A BASIC CONVICTION
MEDINBIO is our new challenge based on one conviction: establishing a coherent new crop management system that matches and exceeds the agrochemical-based model. A revolution is underway and we want to be a catalyst in that process.
Our teams of agronomists
Thierry picaud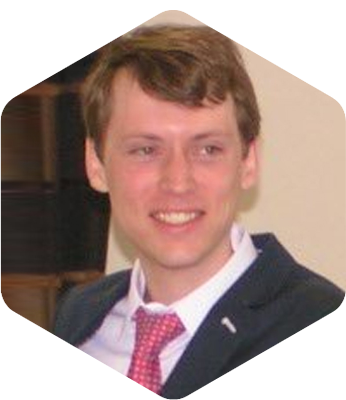 Amaury Moens
Bioengineer, Masters in agricultural sciences (specialising in biotechnology & horticulture)
Celine Kerkhof
Bioengineer.
Julie Sabourin
Engineer from the Institut Supérieur des Sciences Agronomiques, Agroalimentaires, Horticoles et du Paysage, specialising in horticulture and fruit, vegetables, food and markets

Medinbio 2015-2016
Medinbio now has 4 agronomists and a network of research centres and cutting edge business partners.